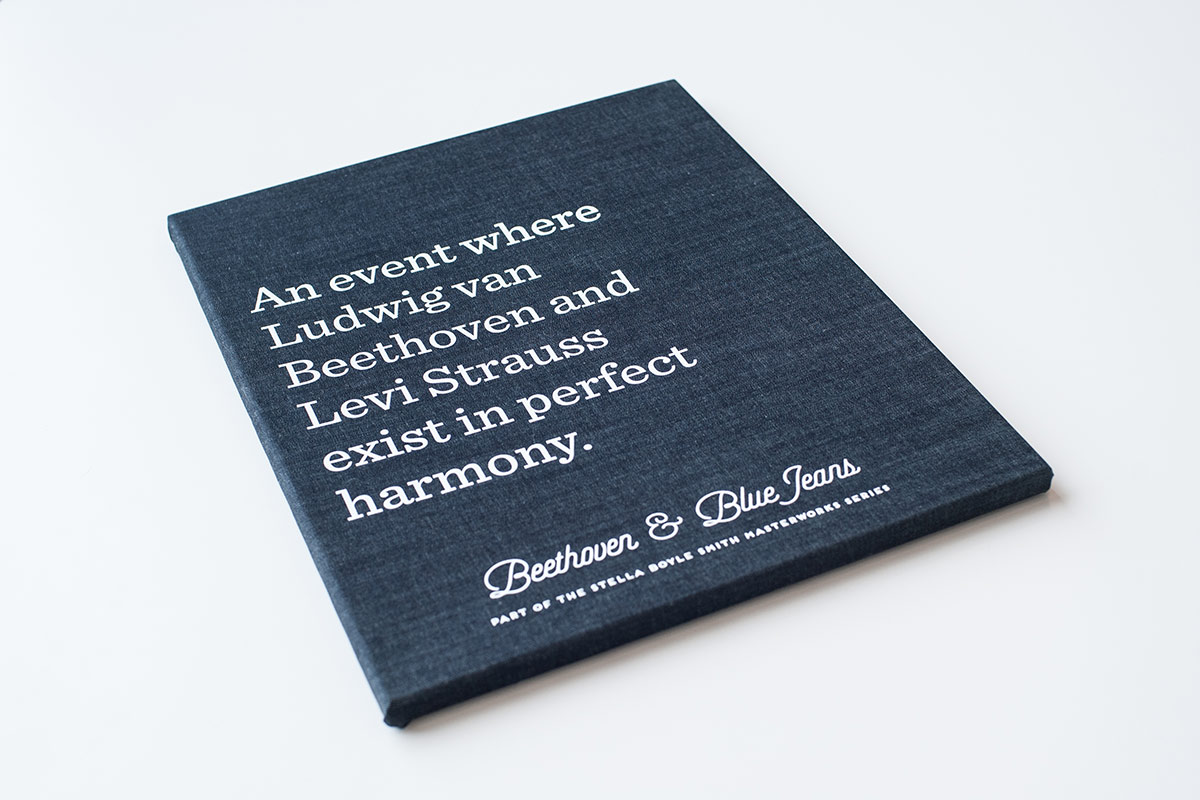 One of the Arkansas Symphony Orchestra's most beloved events is Beethoven & Blue Jeans. It's an evening of dressing down the world's most-renowned composer's music in denim. The event is the welcoming party for spring in Little Rock. It only seemed right to print the posters on denim! I opted to simplify the design to bring attention to the brilliant headline.
Awards: 2 Regional ADDYs / 2 Local ADDYs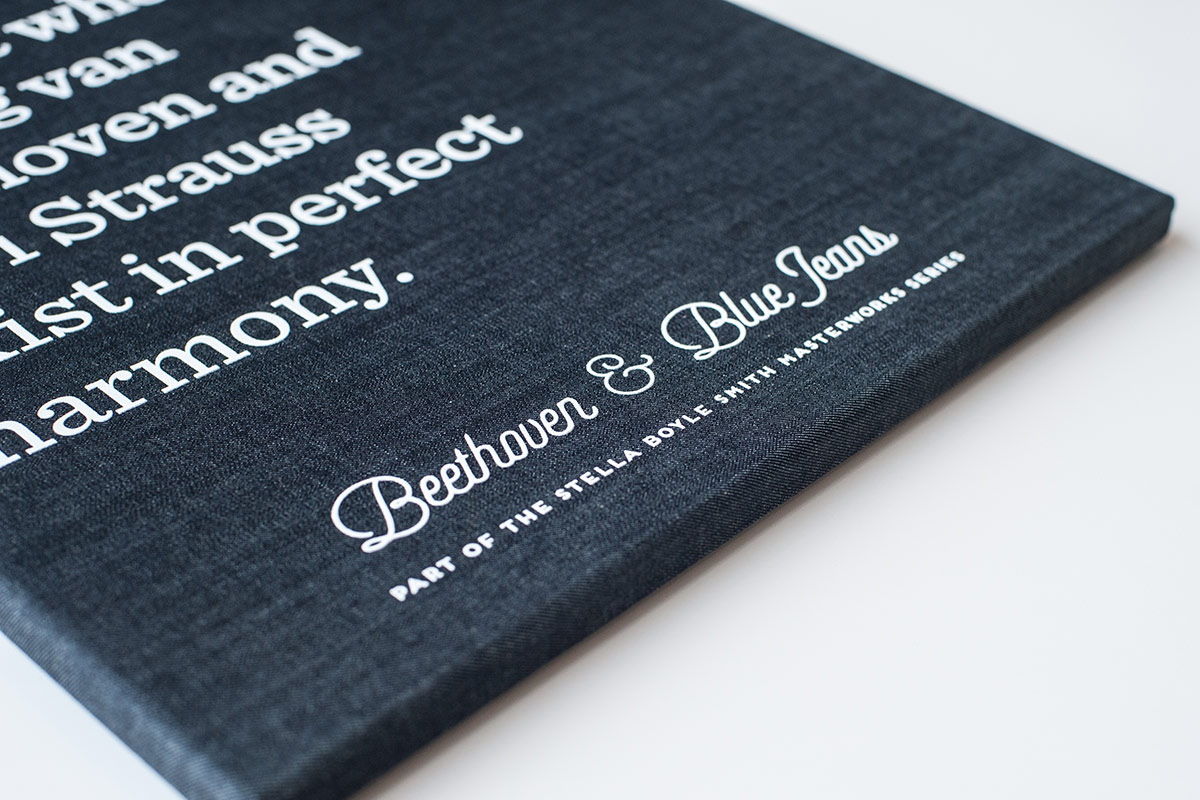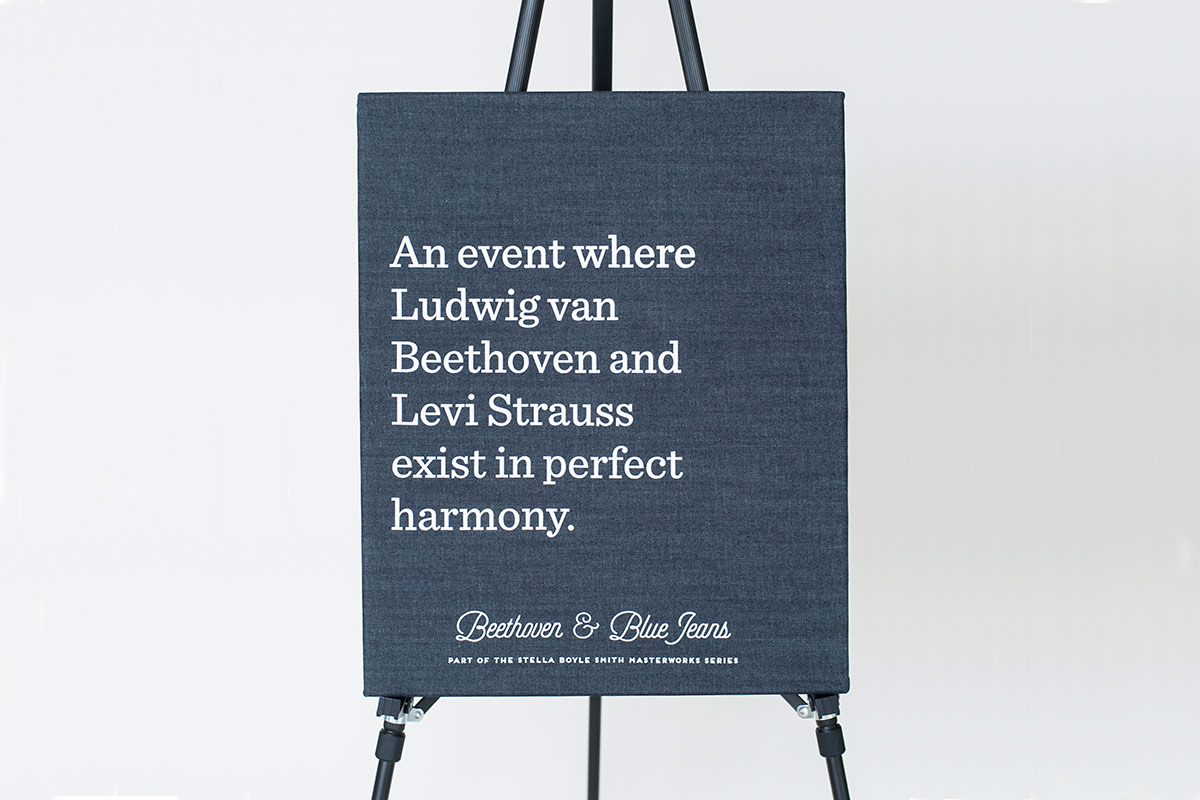 During the height of the barn wood wall trend, Kith + Kin created a product that looks like barn wood but won't give you splinters or bring bugs into your home. The product is so convincing, barn animals might start wandering into your living room. And yes, we did actually bring Meredith, the cow, into a studio for the shoot.
Awards: 1 Local ADDY
The Capital Hotel is one of the most venerable institutions in Arkansas. This boutique hotel that once hosted Ulysses S. Grant operates under the leading principle of delivering "Southern Comfortable" to their guests. To help bring that hospitality to website visitors, I directed a series of environmental portraits of hotel staff. These portraits show a glimpse of the magic that makes visiting the Capital Hotel always a delight.
Little Rock Race For The Cure
Race for the Cure packs the streets of Little Rock with over 50,000 race participants on the first Saturday in October. Each poster design features a profile portrait of a survivor and their cancer story.
Awards: 3 Local ADDYs
The Athletic Clubs is the leading fitness and leisure club in Little Rock and have been since their inception over 40 years ago. They needed a visual identity that reflects their brand of great customer service, excellent facilities and an unmatched community of members. Along with my creative director, I concepted and created an ad campaign focused on the concept of "play on." The comprehensive campaign included multiple executions in local publications, outdoor, posters at the campuses and building a website for each of the four clubs.
Awards: 2 District ADDYs, 1 Best of Digital Local ADDY, 4 Local ADDYs
One Eleven at the Capital
When the Capital Hotel opened their new flagship restaurant, One Eleven at the Capital, they wanted to keep "Southern Comfortable" up with the changing trends of hospitality. This teaser announcement for the restaurant was the first glimpse the public saw of the new branding.
Awards: 1 Local ADDY